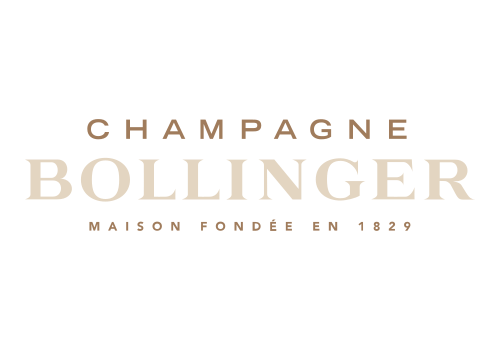 Maison Bollinger
F
ounded in 1829, this illustrious French Champagne House remains independent and family-run. It carries on the tradition of rare techniques and precious crafts.
The House's 430 acres (174 ha) are planted with 85% of Grand Cru and Premier Cru vines, woven into the scenic beauty of the Champagne region; their perfectly aligned rows, among tightest in the world, create an instantly recognisable landscape.
Bollinger has been perfecting its virtuosic wines since 1829: quality champagnes with a powerful, aromatic, refined and complex style. Their elegance has won them the Royal Warrant. The house offers vintages ofsupreme quality, such as the highly unique Bollinger R.D. (acronym for Recently Disgorged), created by Madame Bollinger, who led the House and whose energy and charm left a mark on its history.