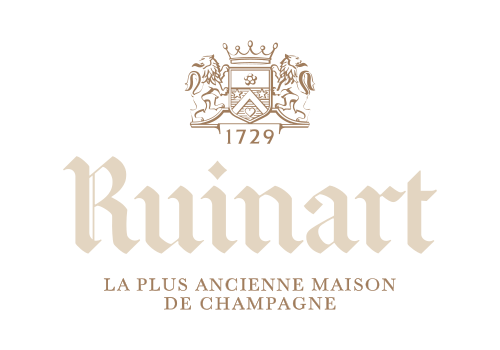 Maison Ruinart
E
stablished in 1729, Ruinart is the oldest of all Champagne Houses.
Dom Thierry Ruinart, a Benedictine monk, theologian and brilliant historian who was born in 1657, clearly saw the enthusiasm that young aristocrats from the court of Louis XIV had for this "wine with bubbles." Certain that this wine, not yet bearing the name of champagne, had a bright future ahead, he passed his convictions on to his brother and nephew Nicolas Ruinart, a cloth merchant from Reims. A few decades later, the latter founded the first Champagne House, an idea that met with immediate success.
This first founder of Champagne Houses understood precisely how to capture the refined spirit of the Age of Enlightenment. The unique shape of its bottles is a tribute to the historic bottles of the 18th century.